For our first issue of AURC – Get to Know Our Teams, we have been given a little insight into the folks from the University of Sydney's USYD Rocketry Team!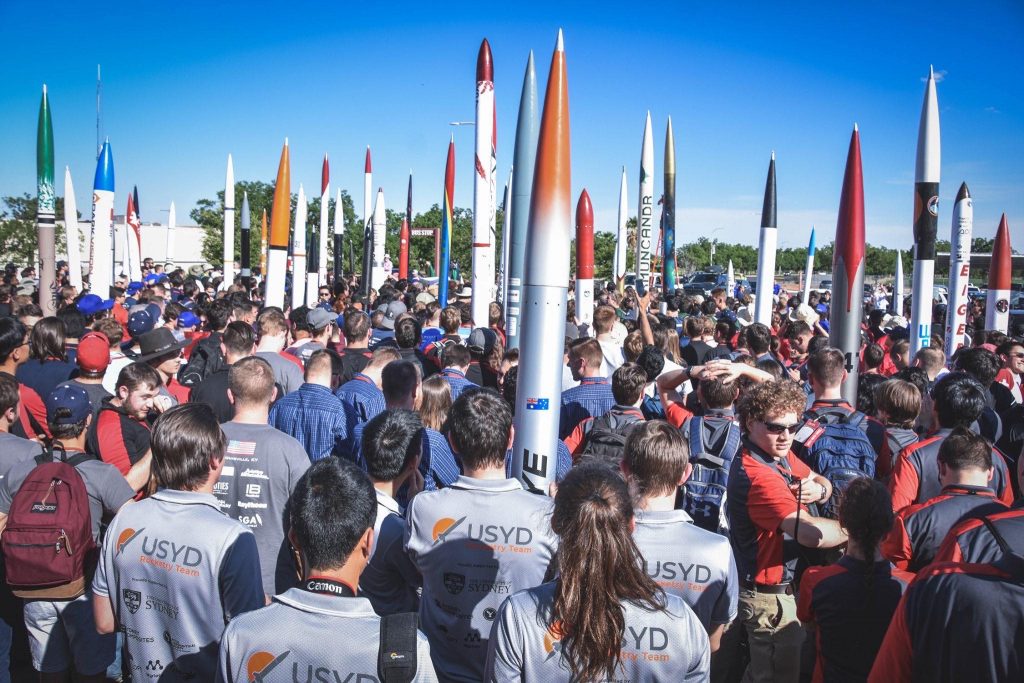 USYD Rocketry is no stranger to this competition, having competed in the inaugural AURC in 2018/2019 as well as placing 2nd in the 10,000ft category. Since the teams foundation in 2016, they have also gone on to compete at the coveted Spaceport America Cup in 2019, placing 1st in the 10,000 ft category, making them the first Australian team to win at the intercollegiate competition.
Outside of rocketry competitions, the USYD Rocketry Team also works on research projects, with both thesis students, and passionate team members to develop innovative ideas for their competitive rockets. They aim to provide as many opportunities as they can for students of different engineering streams within the university, to participate in these projects.
This year, USYD Rocketry has entered two rockets in the AURC, 'Firetail' and 'Bronzewing' in the 30 000 ft and 10 000 ft category respectively.
We got to ask USYD Rocketry a few questions about the rockets they are currently working on for the AURC, without giving too much away of course.
How long have you been working on your current rockets, and what can you say about their progress so far?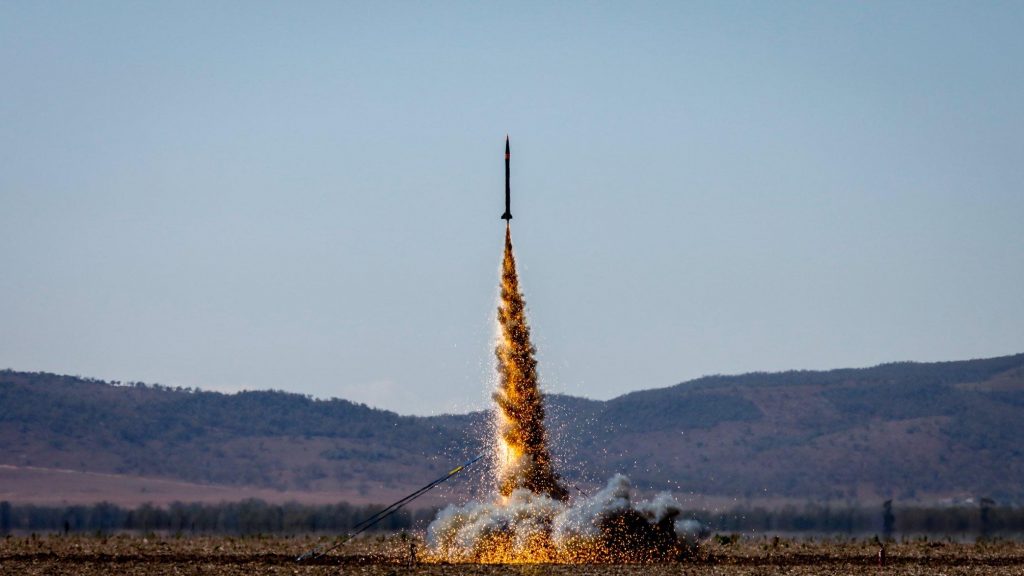 "Both projects within the team, being the 10,000 and 30,000 ft. COTS rockets, started working at the start of semester 2 of 2019. The team endeavours to inspire and train new and existing rocketry members in the construction and launch phase through the avenue of kit rockets. The Preliminary designs of the rockets to be launched in the next competition season started in September of 2019 with members devoting their time and effort into meeting deadlines."
Tell us a little bit about the inspiration behind the naming of your rockets, Firetail and Bronzewing.
"All of our rockets are named after native Australian birds. The beautiful Firetail ("Wibung" in the Gadigal language) was the inspiration for our 30,000 ft. competition rocket. Whereas our other rocket Bronzewing ("Guwadagang" in the Gadigal language), is our new 10,000 ft. competition name. We choose to acknowledge the names of these birds in their native languages to honour the traditional custodians of the land, the Indigenous and Torres Strait Islander people of Australia, and because of our strong connection to the local Indigenous community."
Through the eyes of the team members, what important lessons and experiences have been gained from their involvement with the USYD Rocketry Team?
"USYD Rocketry Team has shown me the struggles of achieving a goal, and the true power a group of students with the same goal in mind. When you put a group of students with a common goal in the same place, there are endless possibilities and can achieve many. I have seen the struggle and success of USYD Rocketry Team, with my new role in the team, I want to continue drive this success we have had in 2019 into 2020 and beyond." – Travis Chong
"USYD Rocketry Team was founded in 2016, and its journey since then is one that I'm very proud to have been a part of. Our achievements have not come without hard work, and it has been a privilege to embark on amazing projects with some unquestionably talented engineers.
The challenges faced by the Team have provided numerous learning opportunities and watching myself and others grow as a result has been very gratifying. I'm immensely proud of what our team has achieved so far and am excited to see what the next few years have in store for us!" – Clara Morris
Is there anybody you would like to thank for their contribution to the USYD Rocketry Team?
"We wish to thank all of those who have supported USYD Rocketry Team along the journey to success. Thank you to the University of Sydney School of AMME, the Chancellors Committee, the Royal Aeronautical Society, Greg from Sydney Composites, the NSW Department of Industry, Paint My Bike, Myriota and Meeloft. Their support in our team has been invaluable and without their support USYD Rocketry Team could not have reached such success. A special shout out to Greg from Sydney Composites who went above and beyond to help and guide us. Also, a very big thank you our mentor, Stewart Campbell, who has always been ready to share advice from his extensive knowledge base and to take time to evaluate our design and manufacturing choices. And finally, thank you to the students who have devoted countless hours to project Silvereye as well as supporters who have watched and cheered the USYD Rocketry Team from the sidelines. It is from their unwavering passion and dedication that such a project was accomplished."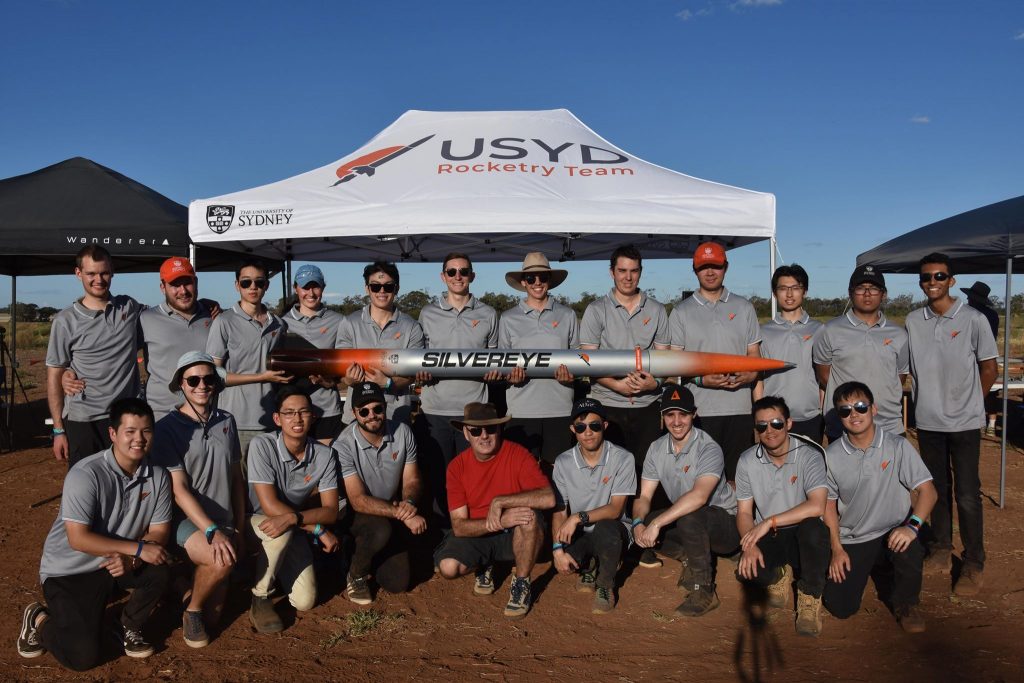 Follow USYD Rocketry on their journey to AURC 2019/2020!
Originally posted December 20, 2019