For this edition of 'AURC – Get to Know Our Teams', we got talking to winners of the 30,000ft category in the inaugural AURC, the team from RMIT.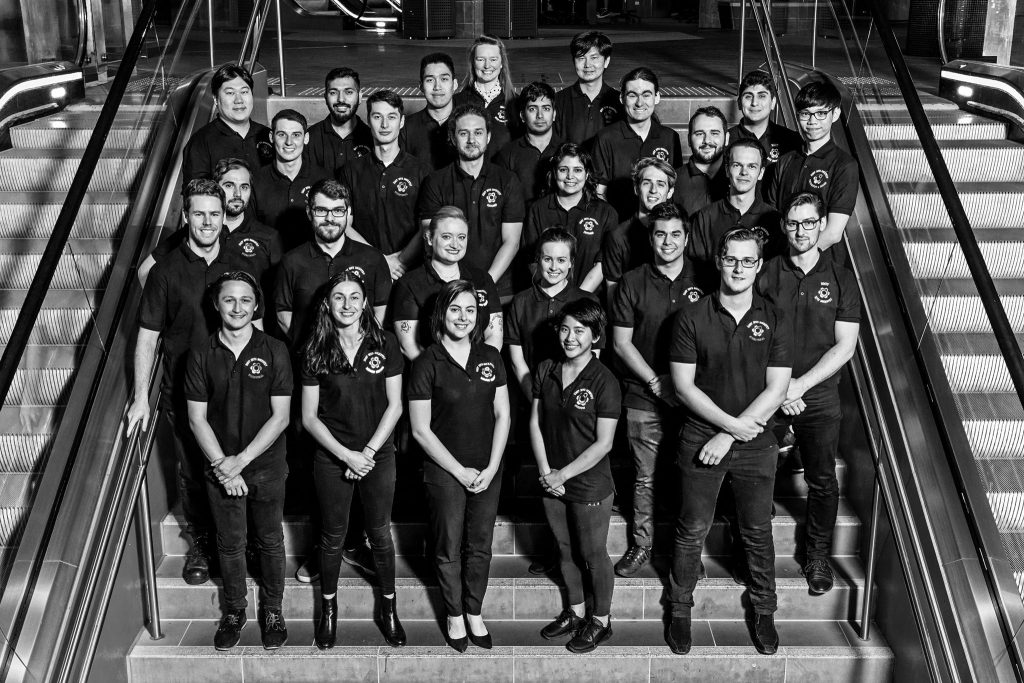 RMIT HIVE was formed in mid-2018, as RMIT's entry into the inaugural AURC, competing in the 30,0000ft category, with their rocket 'Ad Astra'. This was their first competition as a team, with many members having never even built a rocket before.
Like all of our university teams, RMIT HIVE is student based and student-led. This multidisciplinary team, involves the work of over 40 members, from 5 different sub teams; structural, payload, flight systems, ground systems, and mission control. As the team continues to grow, they hope to include more students from other STEM and Arts disciplines.
When they're not competing, RMIT HIVE works to promote the Australian Space industry, and to inspire the future generations of STEM leaders through rocketry. Throughout the year, they run outreach programs in collaboration with the RMIT Space Technology Association, with many of the RMIT HIVE team members volunteering their free time to make these events possible. In 2019, they ran two Mission to Mars workshops in collaboration with Spark Engineering and Engineers Australia, in which they showed children how to build an air rocket by employing engineering design principles.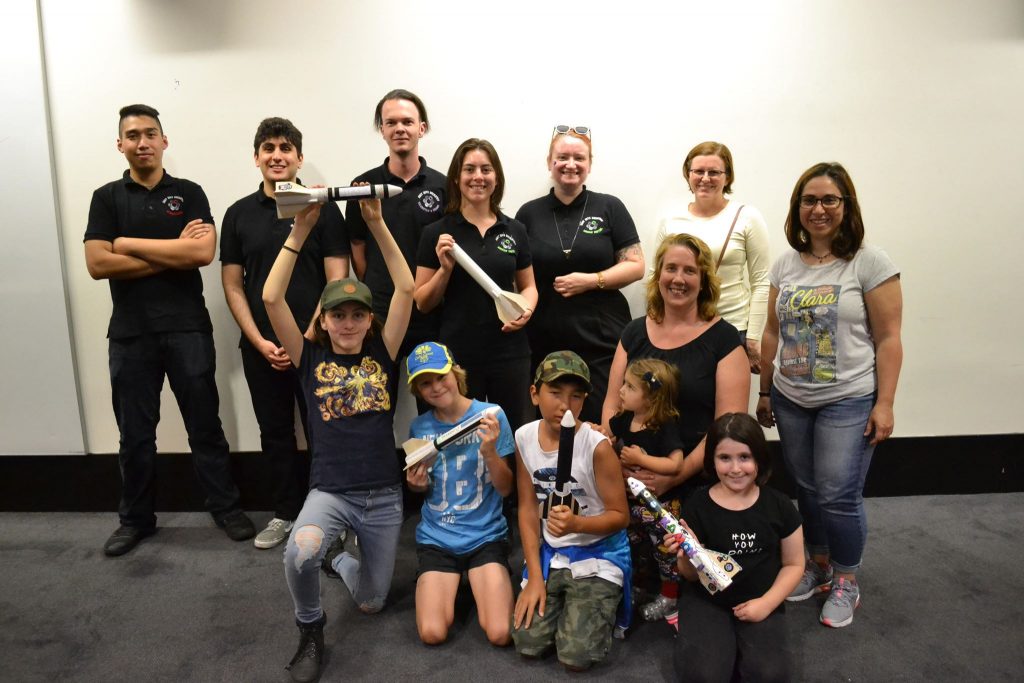 The team also heavily focuses on scientific development and providing research opportunities for its members. They currently have a student completing their Applied Science Honours capstone project, which is to design and build a CubeSat to test the effects of ferrofluid in microgravity. Mentored by RMIT supervisor Dr. Gail Illes, the two developed the science experiment payload that was launched with Ad Astra at last seasons AURC, from which they gathered invaluable data.
RMIT HIVE also provides its members with the opportunities to strengthen their industry relationships with personal development training, and accredited workshops, as well as participating in industry networking events.
Now over to the members of RMIT HIVE, to answer some of our burning questions for them…
How long have you been working on this current rocket?
"While design work for Ad Astra II began in July of 2019, the rocket inherits many features from the previous competition rocket that HIVE constructed for AURC. Ad Astra II incorporates all of the accumulated skill and knowledge that HIVE has gained since its inception in mid-2018. So far, the design features many optimisations and fine-tunes from previous designs, while retaining similar aerodynamic surfaces, structural design, and flight electronics. Currently, HIVE's focus is in R&D and improvements to the GPS, tracking, and logging systems to be used on Ad Astra II. Additionally, HIVE is continuously up-skilling and training team members to perform industry level activities – in particular, composite manufacturing. Construction of the rocket will begin with the manufacturing of first components in early 2020"
Tell us a bit about the inspiration behind the name of your rocket?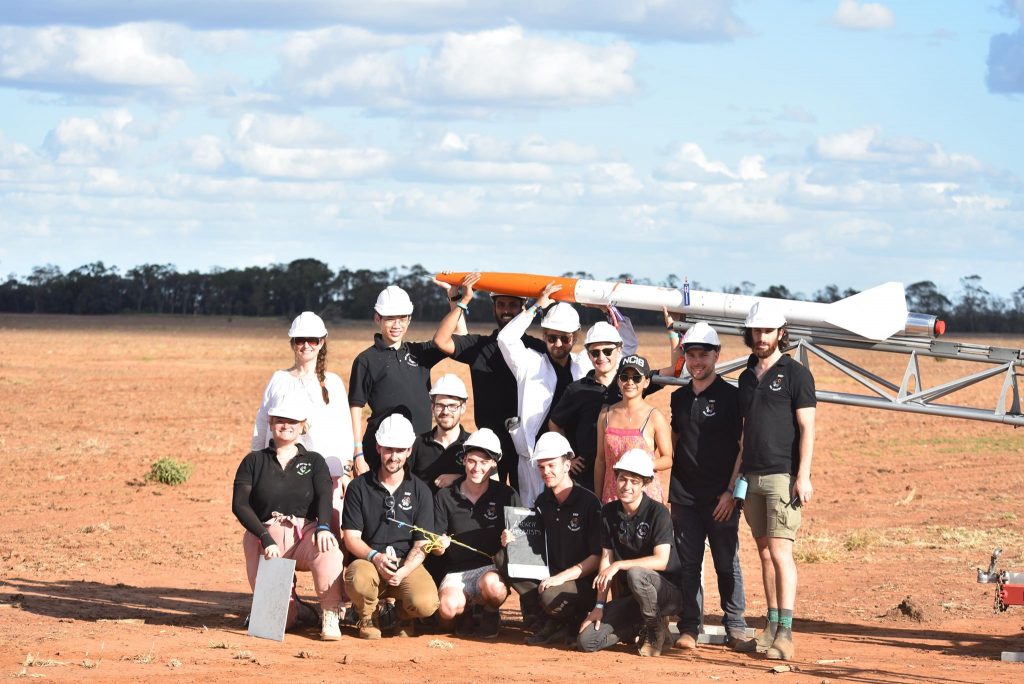 "HIVE's entry into AURC 2020 features our new rocket; Ad Astra II, which carries the namesake of HIVE's previous AURC entry. Keeping the same name for the rocket was chosen as it represents our progress, development, and acknowledgements our origin.
Ad astra per aspera is a latin phrase that translates to "through hardships to the stars" which we feel exemplifies the pursuit of rocketry. HIVE has had its setbacks, its failures, however the enormity and awe of pursuing space is encouragement enough to push through hardship. Aspiration and drive is required to achieve great things and we wanted our rocket name to reflect our ambition."
What will be the team's biggest obstacle to overcome this competition season?
"The main challenge is meeting all the system's functional requirements. Especially the size of the payload section which is larger this year. This change will increase the diameter and thus the overall size of the rocket. We will largely follow the same structure as last competition's ad Astra, but we will not be able to reuse as much now that size has changed. There will need to be some design edits and optimizations performed to meet the new payload requirements."
Is there anyone you would like to thank for their contribution to the team?
"We would like to thank RMIT University's School of Engineering and School of Science for their continuous support in the team's journey to shoot for the stars.
We would further like to thank our supervisor Dr Gail Iles for her passion for our teams learning and her dedication to furthering space science opportunities in Australia.
Our achievements would not have been possible without partners and industry supervisors from Boeing, BAE systems, Ausplex, and JOY fm."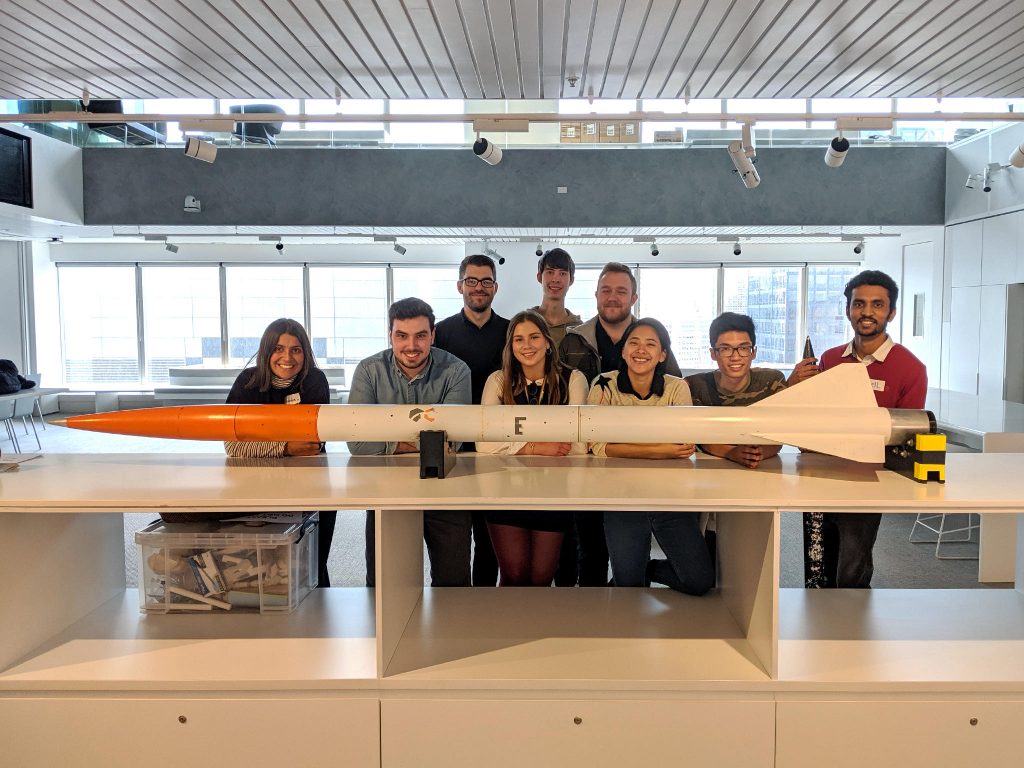 Follow RMIT HIVE on their journey to AURC 2019/2020!
Originally posted January 23, 2020